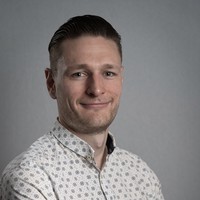 I'm Cal Bryant. I enjoy writing software, electronic design, home DIY, coffee, HiFi audio, cycling, kayaking and amateur radio; sometimes even DJing. I live in Cambridgeshire with my wife, 2 daughters and our cat.
I currently work at Cydar (a cloud-based medical software company) as Head of Engineering, having worked at Broadcom. I studied Electrical & Electronic Engineering (MEng) at the University of Leicester. More.
I created dstask, a git-powered terminal to-do manager; and dsnet, a wireguard tool; among other things.
You can check out my CV as HTML or PDF. You may also wish to see my Github, Twitter and LinkedIn profiles.
You may email me or DM me to get in touch about anything on this website, but please don't send me templated recruitment messages.